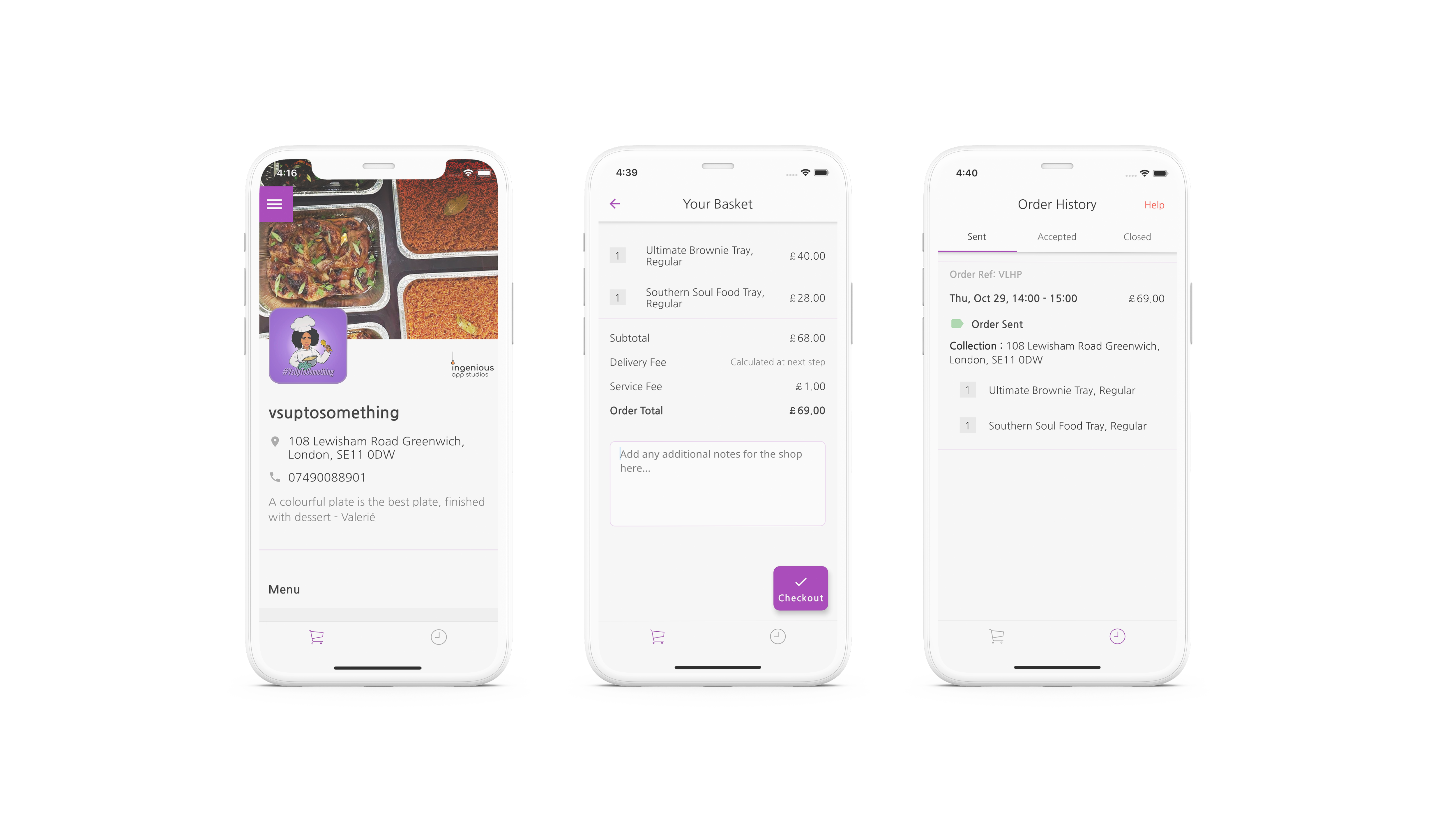 eCommerce is now an integral part of the worldwide retail structure and an increasing number of consumers are turning to the internet to satisfy their purchasing needs. More than two billion people purchased goods and services on the internet in 2020 as the shopping landscape continues its digitalisation.
Retail eCommerce sales totalled $4.28 trillion in 2020 and projections show that online retail will account for 22 per cent of the total amount of worldwide sales by 2023. Furthermore, a significant percentage of global shoppers favour the use of mobile devices for eCommerce.
With all this in mind, there is set to be an increasing demand for new and innovative eCommerce mobile apps which deliver exceptional performance, ease of use and a range of features that appeal to discerning consumers.
So, why do mobile eCommerce apps appeal to consumers and what is available on the market?
eCommerce apps allow consumers to easily purchase goods and services via their mobile devices without the inconvenience of needing access to a PC or laptop.
Consumers can benefit profoundly from the use of eCommerce apps because they can use them anywhere and anytime, access apps via mobile data even when they have no WiFi connection, and prioritise which services are most important to their needs.
The best eCommerce apps deliver the key demands that consumers are looking for such as fast service, affordable delivery and no hidden charges.
Businesses have the ability to reach a significant share of consumers who use mobile apps and widen the scope of their companies by targeting these customers with effective and innovative apps.
Developed by Ingenious App Studios, vsuptosomething is an innovative food delivery app that is revolutionising eCommerce in the food and drink sector. It offers the simplicity of login, ease of checkout flow, the ability to place repeat orders, no hidden charges, free download for the app and simple navigability.
Choosing Ingenious App Studios to design and develop your app can really boost your business potential.
What are eCommerce mobile apps?
eCommerce apps are platforms which facilitate the sale of goods and services via the internet. They are available in a range of sectors including retail, wholesale, auctions, marketing, manufacturing and finance. These apps allow shoppers to purchase the goods and services they require virtually, which is further pushing the boundaries of the digital revolution.
What comprises the perfect eCommerce app?
eCommerce apps should firstly identify the specific issue they are addressing and how their solutions will benefit the end-user. Keeping it simple and focusing on specific goals, such as ease of use, fast delivery and simple navigation ensures that the highest quality of service is delivered to consumers without confusing them with unnecessary features. Keeping the app fast and convenient will make sure that users remain loyal to the app and customer retention will be boosted.
Mobile eCommerce apps can either provide a Business to Business (B2B) service or a Business to Consumer (B2C) service. The latter represents the majority share of the eCommerce market and B2C apps are the focus of many designers and developers as the demand for retail eCommerce continues to soar amongst the general public.
How do eCommerce apps benefit consumers?
Consumers often use eCommerce because of the ease and simplicity of ordering goods or services online and having them delivered quickly. Mobile apps are a particular source of focus because it allows customers to receive a tailored service wherever they are and whenever they want it. There are few limitations with eCommerce compared to more traditional retail methods. It is quick and easy for them to locate their product, checkout and make orders repetitively if they want to.
What are the benefits of eCommerce apps for businesses?
Digital buyer penetration is set to surpass 65 percent of online users in 2021 so having a mobile eCommerce app available for your business has become a fundamental requirement in order to secure a portion of this significant market share. It also boosts awareness of your business among shoppers as they focus on this area of the retail industry substantially more than they focus on websites and bricks and mortar stores.
An Exellent Example eCommerce Mobile App
A great example eCommerce app in the food and drink industry is vsuptosomething, designed and developed by us at Ingenious App studios. This takeaway ordering app offers a range of exciting and innovative features aimed at providing a pleasant and enjoyable user experience and maximising customer retention for businesses. The market value of the food delivery market is 8.5 billion GBP and at least 11 million people are utilising these services. This means that a significant percentage of the population can be reached by apps like vsuptosomething and the app's comprehensive myriad of features make it extremely attractive to consumers.
So what features does vsuptosomething offer to users?
a. Simplicity of login
One of the prominent desirable features of vsuptosomething is the ease of logging into the app at the start. Unlike many eCommerce apps in this genre, there is no complex process to endure and it is a swift and simple process which means that customers will not be driven away. Few things are more infuriating than trying to log into an app and repeatedly being asked to verify your identity, having to navigate complicated procedures or finding that your password is not recognised. vsuptosomething has eliminated these barriers which can so often alienate users and drive them to other apps. Showcasing the simplicity of the app from the outset also allows users to feel comfortable and secure in continuing to utilise the app as their expectations of further ease of use will continue to be fulfilled.
b. Ease of checkout flow
There is no complicated and lengthy process to go through with vsuptosomething. From selecting your order to paying for it, it is a simple, smooth journey. Clear, bright, prominently labelled items allow users to choose exactly what they want and go straight to their cart without being thrown off course by bumps along the road. The layout and easy navigation of the app allows users to pinpoint exactly what they want. The clear descriptions encourage simple decision making by consumers and the streamlined checkout process facilitates ultimate ease of transactions. With no hidden costs popping up at the end of the process, customers are deftly guided through the step-by-step process.
c. Easy to make repetitive orders
61 per cent of small business have reported that at least 50 per cent of their revenue comes from repeat customers and consumers often tend to opt for the same choices time and time again. It is an intrinsic part of human nature for people to repeatedly order the same meal or foods if they enjoy it the first time because humans are often creatures of habit. Therefore, when an app allows customers to make repetitive orders with ease, rather than having to navigate the process from scratch each time, it will be extremely advantageous. Luckily, vsuptosomething makes repetitive ordering a breeze. With so many customers proving brand loyalty in the eCommerce revolution, this is an excellent springboard for companies using the app as this feature alone will retain a substantial portion of consumers.
d. Easy to navigate
Complicated apps that are difficult to navigate are an extreme turn off for mobile app users. People of all ages and all technical abilities want to be able to order their breakfast, lunch, dinner or snacks with ease. If you are hungry, the last thing you want to do is wade through masses of unnecessary content to find what you are looking for. vsuptosomething ensures that the app is easy and simple to navigate from start to finish. Like many of its other features, this preserves user retention and maximises the ultimate sales rate. As a bonus, it will also augment customer loyalty because these attractive attributes result in consumers turning to the app time and time again.
e. No hidden costs
One of the most frequent complaints by mobile app users is that they download an app only to find that there are charges and costs that they did not expect. With vsuptosomething, all the prices are clearly listed and labelled, ensuring that consumers receive honesty and transparency throughout their experience. This ensures that users will remain loyal to the app and trust that they are getting the best service.
Free to download
Consumers want to minimise their expenditure when it comes to using apps. They do not want to have to pay unnecessarily. As vsuptosomething is free to download, this makes it more engaging for users. In this way, they feel they are only paying for the goods they order rather than having to shell out their hard-earned cash for the service too.
Why Develop your eCommerce App with Ingenious App Studios?
As entrepreneurs, we at Ingenious App Studios understand the challenges, constraints, and opportunities faced by other entrepreneurs. We tailor our service to propel founders from the ideation stage to market entry and from there, facilitate continued upwards success. Using honesty, transparency and open communication, we work collaboratively with you to deliver a fresh and original service that will exceed all your expectations. By supporting you through every stage of the process, we ensure that we provide an end product that is exceptional in the eyes of both you, the startup and your end-users too!
Contact us for bespoke mobile app design and development services.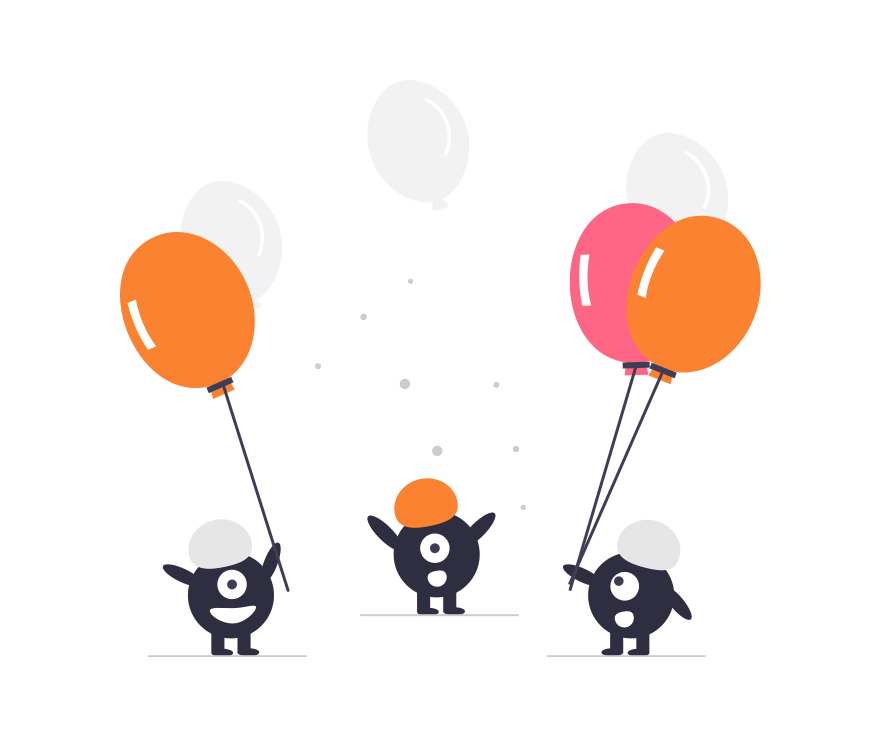 Choosing the right developer for your app is essential, not just to ensure the quality of the final product but also to ensure that you don't pay more than you need to. At Ingenious App Studios, we provide all our prospective clients with detailed quotes that break down the amount of work required for every frontend and backend feature and how many hours we expect each to take. Clients can then decide which features to include or exclude according to their individual priorities. If this kind of open and transparent approach from a developer is what you're looking for, contact us today to find out how we can help make your app a reality.