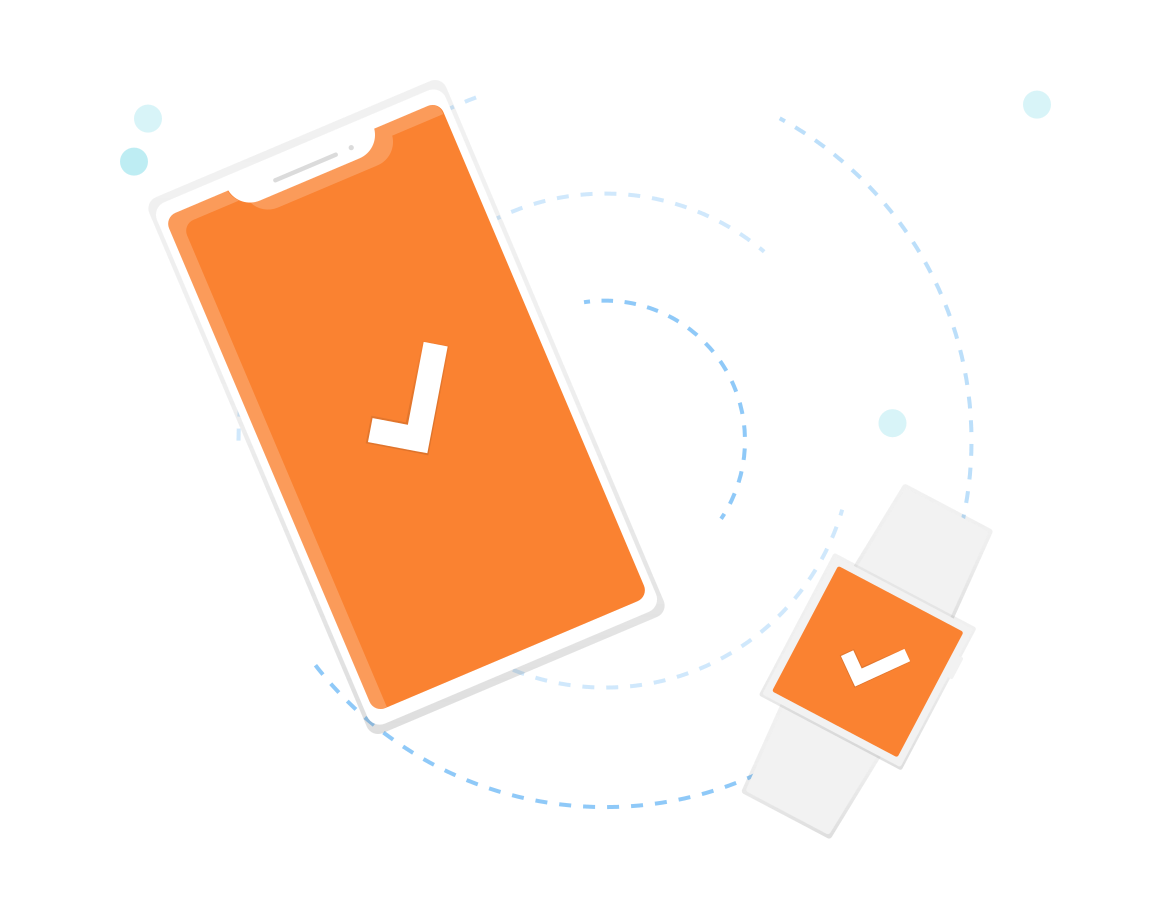 Apps currently dominate mobile internet usage with around 90% of mobile internet time dedicated to mobile apps. This domination is likely to increase further in the coming years. With millions of new apps being released every year, this offers tremendous scope for new ways to utilise development to create a change on the horizon for mobile apps. This transition includes both a change in the platform development tools and the way that developers are going to interact with clients and garner user feedback to develop a more satisfying user experience as well as a heavier influence from AI and AR-based apps on the market.
Here's a rundown of what the future of mobile app development is likely to look:
1. A signficant transition to hybrid cross platform app development using tools such as Flutter
Cross platform app development may become the gold standard for the industry as it starts to dominate over the traditional native app development process that previously cornered the market. With a 28.4% growth of wearables in 2020, significant global access to connected devices and a varied divide in the market share of popular operating systems, the demand for development of powerful cross-platform apps is likely to increase.
What are the benefits of cross-platform development?
A larger number of consumers will have access to the apps thanks to the ability of cross-platform development to create apps that can run smoothly on iOS, Android, Windows, macOS and Linux. They also have the added benefit that they can be facilitated by wearables such as smartwatches, smart televisions and connected home devices. Cross-platfom development is faster than native app development, because it's possible to reuse a significant portion of the codebase, resulting in a boost in productivity and a shorter creation time. There are lower maintenance costs thanks to the automatic synchronisation of updates or modifications, saving the time and stress of having to perform this manually, as you would need to do when working with native app development
How does cross-platform development work?
Cross-platform mobile development employs the use of a single, reusable codebase that is used to create mobile apps which can operate via a variety of different platforms, such as iOS, Android, Windows, and other operating systems.
Are there are cross-platform development frameworks that can help me?
Among the best frameworks available is Flutter, Google's UI toolkit offers significant benefits to users. So how does it help?
The innovative "hot reload" feature preserves the state of the app before you added in any changes whilst still loading the code changes and rebuilding the widget tree. This reduces the amount of time it takes to develop the code, increasing productivity and reducing time wastage.
Flutter boosts user experience by maximising the performance of your app. Although it takes a cross-platform approach, there is no reliance on intermediate code representations or interpretations, meaning that the ultimate app performance will boast more similarities to native apps.
Uniquely, Flutter allows the sharing of both the UI code and the UI across all platforms, which saves on both time and resources without skimping on the end performance of the app.
Apps can be developed and distributed more quickly because it doesn't require the same time intensity and commitment as its native counterparts.
It offers platform-specific benefits and advantages such as easy launch across a variety of platforms, and utilising platform channels to easily establish communication between various types of code.
Flutter generates the performance levels of native-based apps while allowing the utility and ease of cross-platform development
2. Mobile commerce is set to become increasingly common in the future
In 2019 204 billion apps were downloaded by users access shopping platforms with ease, especially in a post-Covid world where an increasing amount of business is conducted in an online setting. In 2021, 2.14 billion people globally bought goods or services digitally, meaning that it's essential to provide these buyers with mobile apps that yield exceptional performance to consumers whilst simultaneously allowing designers to implement updates across multiple platforms in a stress-free and time-saving way. Laptops are the most popular method on which to make purchases, with 50% of consumers choosing laptops to shop. Smartphones account for 43% of purchases, with desktops and tablets comprising 31% and 24% respectively. This picture clarifies the need for the development and distribution of cross-platform apps that can be easily designed, modified and updated for a variety of operating systems in order to maximise the potential customer base and facilitate ease of use for consumers too.
3. Augmented reality and artificial intelligence may become the new normal for a multitude of apps in the future
The AR/VR market is projected to be worth $209 billion by 2022, meaning it's a rapidly growing sector for app development, especially in the entertainment and gaming markets. As the demand for AR and VR apps increases, so will development opportunities to create them. Not only this but as people require the apps on a variety of operating systems, it will drive the need for more cross-platform apps As these technologies continue to grow, they will enhance and motivate swifter progress in software and tools utilised in app development, potentially resulting in more progressive cross-platform toolkits for apps, in general.. For developers of AR apps cross-platform development offers an opportunity to save money on the development process, because only a single code is required, rather than multiple codes, while making their apps more widely available and generating a larger potential userbase. A range of libraries can be leveraged for web development with cross-platform development and these apps will particularly benefit from the 5G revolution.
4. More teamwork is the horizon between specialists and designers, working collaboratively to create successful cross-platform apps
As we move forward with mobile app development, clients will be able to liaise more closely with developers in order to discuss and clarify their needs. Subsequently, this will facilitate a new digital revolution that will be more client-focused and customer-centric, catering to the requirements of app users and utilising their feedback. Bespoke app design services
provide an
excellent solution
in the field of cross-platform app development. This team-based collaborative work allows for a high-quality cross-platform app to be developed for and with creators. This will
cut down development time
, allowing apps to reach the market sooner, plus it offers the added benefit of supporting both Android and iOS from the very start, making life simpler when you issue updates or when you want to make any modifications to the app. This streamlined development process is in stark contrast to native development, where several different designers were needed for each step of the development process.
Cross-platform development allows the conservation of time, resources and spending
, making this development stress-free.
So, how will my app be created by designers and what is the process?
a. Culture call and free quotation
The initial step is the consultation process, during which clients/creators and designers will communicate their needs and requirements and find out what is on offer. When the professional creative relationship seems like a match, the design formulation is ready to begin.
b. Collaborative product design process
During this portion of the process,
clients and designers work closely together
to identify how the perfect app will look for the client. Clients will have access to preliminary designs and mockups and be able to give constructive feedback and advice in favour of modifications before the app is built.
c. App building
Clients will be able to review the app at each stage of its build
and will be able to test their app and its features before work continues to the next stage of development. This allows for maximum customer satisfaction and ensures that clients are truly getting what they want from their app.
d. Continued and ongoing support
Are you worried that your app won't get a foothold in the global market once it's been created? One of the most daunting parts of creating your app is the distribution to various app stores and the nervous wait to see if anyone enjoys it. However,
this distribution can be done for you, along with marketing the app too
.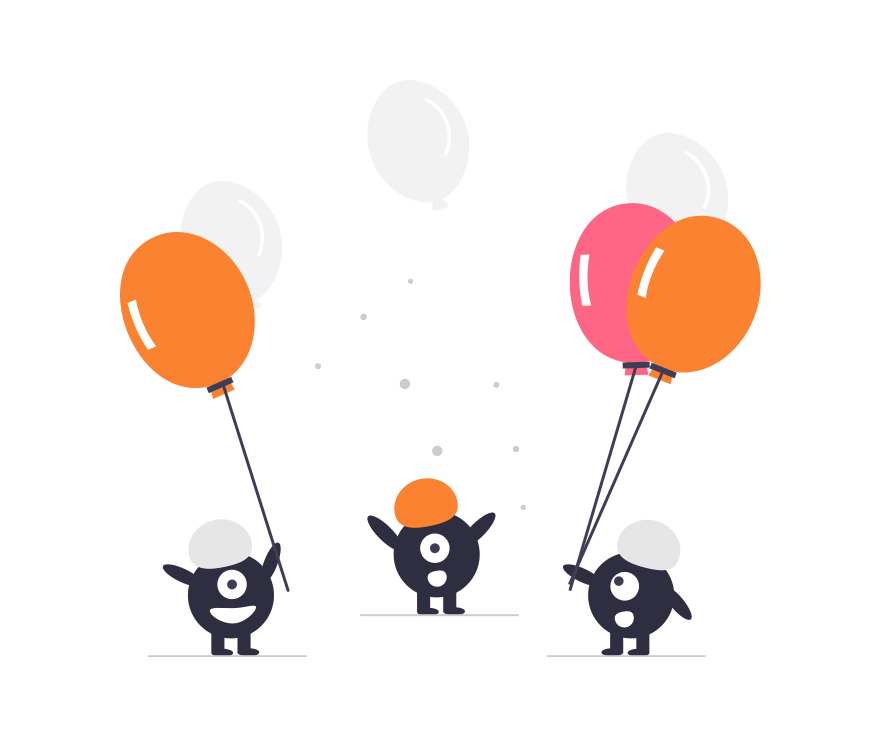 Ingenious App Studios is made up of a team of expert app developers who work closely with entrepreneurs to develop innovative, profitable apps. The team understands the challenges that entrepreneurs face and works to create applications that are targeted to the entrepreneurs and not to long-standing businesses.
The app development studio also knows that time is precious, so work hard to respond quickly to new clients and minimise any bureaucracy that may be involved in the app development process. This means that apps can be launched quicker which will hugely benefit your business.
Working with Ingenious App Studios to develop your free app will give you a process that is transparent and detailed, so that you can go through the development with confidence in every aspect that is carried out by the team. You will be given a breakdown of all costs, great communication and a complete run-down of all app features.
The team at Ingenious App Studios is always on hand to answer any questions that you may have about the app development process. Speak to us today for expert mobile app design and development services