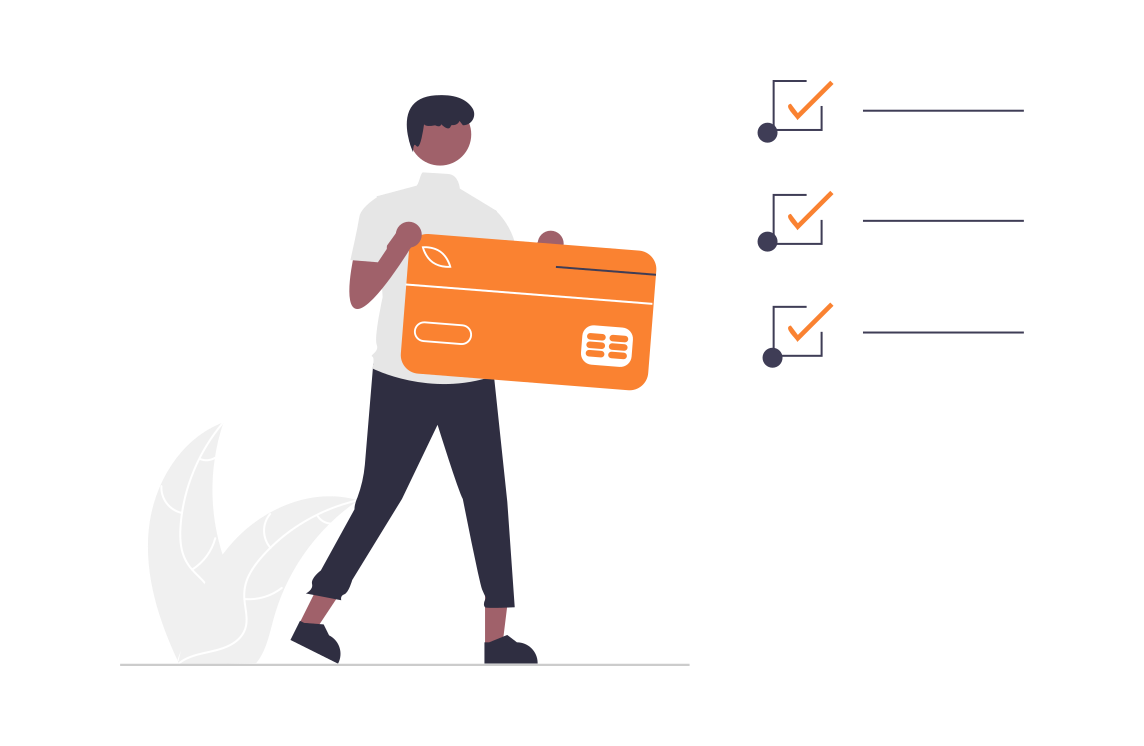 In 2020, IOS app revenue reached a staggering $111 billion dollars - the highest it has ever been. It is clear from this statistic that there is a lot of money to be made in app development, with more and more services moving online so that they can be accessed from a mobile phone.
The biggest misconception when it comes to making money in the world of apps is that only expensive apps can actually make any money. The reality is actually far different from this. Free apps currently dominate the marketplace and have the potential to make just as much, if not more, money than apps that are paid for by users.
Free apps are popular because they can be easily downloaded with no financial strain on the user. You may be wondering how exactly these apps manage to make their money when they are practically being given away for free. This article will delve into the main monetisation strategies used by free apps which are:
Advertising
Sponsorships
Selling merchandise
Collecting and selling data
What is an app?
Before we get into the nitty-gritty of money-making strategies, it is good to know exactly what an app is and how one works.
An app, or mobile application, is a form of computer software that is designed to run on a mobile device, such as a smartphone or tablet. Apps can take the form of games, social media, content editors, news platforms and even educational tools.
Apps are sold in virtual marketplaces with the most popular being the Apple Appstore and GooglePlay Store. Users who are signed up with the stores are able to download apps to their devices for free or for a purchase price.
Why are free apps popular?
Free apps are popular because they do not pose any financial risks to users, who often do not know how much they will use or need an app before they download it. Unless an app is essential, people tend to download the free version, to test whether or not they like it, before perhaps paying for the full version.
Users feel comfortable downloading multiple free apps before settling on the right one for them as there is no cost associated with doing this.
How can free apps make money?
More than 90% of apps available to download are free, which means that free apps make up a huge percentage of overall app revenue. Without a purchase price, free apps rely on alternative monetisation strategies to make money.
Advertising
Advertising is one of the biggest monetisation strategies that can be used by free apps. In 2017, £83 billion was spent by US ad companies on mobile apps, and this figure is only expected to rise to over $200 billion dollars!
Not only is advertising the most profitable monetisation strategy, but it is also the easiest for app developers to implement. Mobile app advertising can be handled by a third party company that will take care of the entire advertising strategy and process.
To make money using advertising, app owners simply need to display adverts inside of their application or join an affiliate marketing scheme and get paid from third-party ad networks. App owners are paid per impression (each time the ad is displayed), per click (each time a user clicks on the advert) or per installation (each time a user installs the advertised app).
App owners should monitor ad performance and choose between four possible types of display ads, based on what their audience is responding to the best. The four types of display ads available are:


Interstitial ads
Banner ads
In-app video ads
Native ads
Banner ads are the least intrusive type of app advert as they are small and sometimes unnoticeable. Interstitial ads are also a great option if you want a non-intrusive ad monetisation strategy - users can choose to close these apps when they appear on their screen. Native ads produce the lowest revenue out of the four strategies but are the least irritating for users.
Subscriptions
Subscriptions are a very effective monetisation strategy and the best way to eventually charge for the use of your app.
The subscription strategy works by allowing users to access a version of the app for free, for a certain period of time, and then (once the free trial period has ended) asking them to pay for use of the app. Usually, users will pay a monthly fee but annual subscriptions are also an option.
Subscriptions are an effective monetisation strategy because users are able to try out the app before committing to paying any costs, which will make them feel more comfortable purchasing the app. You could think of the subscription method like a free tester.
Implementing the subscription strategy into your free app will generate a reliable, monthly income from your users. However, app developers using this strategy will need to consistently innovate and upgrade the app so that users receive good value for their monthly payments.
Merchandise
Selling merchandise within free mobile apps is slowly becoming a common occurrence in app monetisation. Companies like Amazon make this strategy easy for app developers to carry out by offering personalised merchandise services that can be sold directly from apps.
Many popular eCommerce stores are now publishing free app versions of their websites so that customers can access their favourite shop from the palm of their hand and easily shop through products. By selling merchandise online, app owners do not need to hold any inventory or rent out a shop space. The cost of running a successful merchandise app is fairly low and can generate huge profits.
Collecting and selling data
It is not news to anyone that mobile apps collect large amounts of user data. Apps can access user behaviour patterns, demographic data, and much more that is valuable to research across many different fields.
The need for user data creates a huge opportunity for free app owners to sell their user data to companies for a large amount of money. It is suggested that the value of just one user email address sits at around £89! As well as email addresses, app owners can sell data such as social media accounts and personal preferences.
The only downside to collecting and selling user data is that the strategy will need to be disclosed to users before any data can be sold for profit. This may put some users off using your app which could cost you your audience. However, much of the information collected is already available on other apps and internet sites, so most users are happy for the data to be shared.
Referral marketing
Referral marketing is the process of promoting a third party product through an affiliate scheme, within a free app. App owners can generate profit from this strategy based on the volume of clicks or purchases that a promotion receives.
Referral marketing is one of the most trusted monetisation methods and is a great way to promote the most loved or sold product in the app. There are three main referral marketing methods that can be used by app owners:


Cost per click (CPC): Money is made based on the number of clicks an advert receives in the app.
Cost per action (CPA): This method is mainly used for affiliate services and results in a payment being made each time a user visits the website that is being advertised.
Cost per view (CPV): Using this method, payment is made each time an advert is viewed in your app.
Cost per install (CPI): Payment is made each time a third party app is installed from an ad in your app.
To carry out referral marketing, you will have to install software into your app that will promote products/services and make a payment to you based on which method you choose to use.
How can Ingenious App Studios help you to make money with free apps?
Ingenious App Studios is made up of a team of expert app developers who work closely with entrepreneurs to develop innovative, profitable apps. The team understands the challenges that entrepreneurs face and works to create applications that are targeted to the entrepreneurs and not to long-standing businesses.
The app development studio also knows that time is precious, so work hard to respond quickly to new clients and minimise any bureaucracy that may be involved in the app development process. This means that apps can be launched quicker which will hugely benefit your business.
Working with Ingenious App Studios to develop your free app will give you a process that is transparent and detailed, so that you can go through the development with confidence in every aspect that is carried out by the team. You will be given a breakdown of all costs, great communication and a complete run-down of all app features.
The team at Ingenious App Studios is always on hand to answer any questions that you may have about the app development process. Speak to us today for expert mobile app design and development services